This little bear (TOUS) diamond ring can be seen often, but the diamond weight of which are all more than 1 carat. We went to ask Miss Shi Mali, one of success persons in the local, why she loved this TOUS diamond ring so much, she said, "its pattern is lively and notable young, as well as not cheap".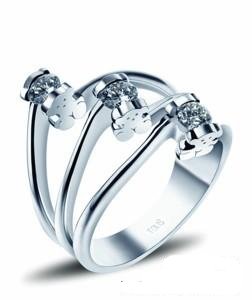 Ordinary people can go to a TOUS jewelry store to customize a ring according to their own favorite diamond size.

To receive a series number from a series number machine and lining up to buy TOUS jewelry. A TOUS jewelry store with the longest customer queue we had visited has a queue number as many as 727 customers. This is because the TOUS jewelry is purely handmade and whose production is rather few.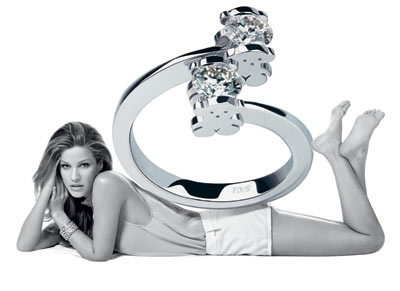 TOUS Jewelry --- That Little Bear with A Royal Descent

TOUS, perhaps it is not so well-known in China, but in the international fashion circles TOUS has an equal reputation as the LOEWE jewelry. Like Loewe TOUS came from Spain, the TOUS corporation who created this lovely image of little bear, had begun to provide jewelry for the Spanish royalty family as early as the beginning of 1920.

This little thing is so red-hot and extremely popular in Spain, If I had not seen for myself that people in the department store had to queue up to buy TOUS jewelry, I could really hard to believe that it has so much charms.

With a curiosity for the success rule of those fashion brands, we made a voyage of discovery to Spain, the hometown of TOUS…In 1985, the family inheritor of TOUS Rosa Oriol suddenly began tired about providing jewelry only for royal members, he though: "Why not I use the image of teddy bear that loved by ordinary peoples as the logo to design some jewelries? They are classic and not stiff, lively and full with modern feelings".
Once the idea determined, they won't let the grass grow under the feet. So later a jewelry brand with a logo imaged as a lovely little bear took birth in Spain.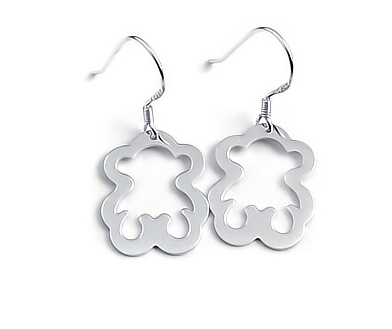 For 23 years, the TOUS bear has become a favorite jewelry of alll Spanish people, whether in honor of elders birthday or to celebrate newborn baby's birth, the first choice of gifts is just this little bear.
People in the world are all smart, a brand could enjoy popular support is bound to has its own merits. After we had seen the full line of TOUS products we found that the TOUS jewelry design does have its uniqueness: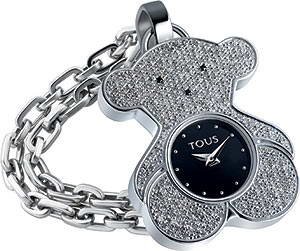 They has gorgeous appearance that amazing much, but not glaring and always makes a feast for the eyes;

They are classic that could been devolved down from generation to generation, while not old-fashioned and inflexible;

They have surprising creative designs, while not flirty and not flamboyant, which does the same as the buildings of the famous Spanish architect Gaudi.